error_function( $error_level, $error_message, $error_file, $error_line, $error_context)
We promise

100%

Value for your money



With 17 years and counting, we stand among the rest in providing our clients with the kind of assurance and comfort level that they would require when it comes Training Services
Upcoming - March 2021
Our next batch of courses and trainings designed with you in mind, coming in March 2021. Don't miss out
Find out more...
Don't Know Where to Start?
We have variety of Services, Courses, Trainings and Programmes that will help Owners and Executives make smarter business decisions...
see our services
Our Partners
Global Academy of Finance Management (GAFM) is the regulatory body for the much sought after GAFM Designations and Credentials.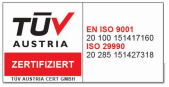 Our 'services-only' differentiates us from other consulting organizations that 'also' offer similar services.
Training Services are for individuals, small and medium enterprise (SMEs), and start-Ups operating in different business Sectors
Useful business tips & tricks
5 Things to look for when outsourcing
Once you decided to outsource, the next step should be to choose an outsourcing company that will be...Read More
Outsourcing of service works
Many small businesses, start-ups, and entrepreneurs find it difficult to hire someone with the right skills...Read More
What is Business Process Outsourcing
Business Process Outsourcing (BPO), also known as outsourcing is the process of hiring another individual or company...Read More
5 Benefits in outsourcing
Most businesses consider outsourcing to be additional, and therefore the unnecessary cost for their business...Read More
Our courses
We have variety of Services, Courses, Trainings and Programmes suitable for individuals, groups, companies and organisations
Want to stand out?
At Allegrowprofessionals, we take pride in helping individuals and businesses succeed. We have proven track records of success milestones and testimonials from individvuals who passed through our training sessions.